Lisa Nguyen – Salon Owner
LISA NGUYEN (Owner)  COOL LOOKS SALON STUDIO
                           Education / Classes / Licenses
George Washington University, Business Administration 
          Bachelor of Arts, Washington, D.C. 1991  
                       VA Licensed Cosmetologist, VA Licensed Esthetician
 Hair Extension Certified       
VA Licensed  Permanent Cosmetic  Tatooist
                      Senior Dental Assistant  /  Technician
     Oriental Medicine upbringing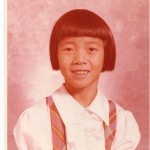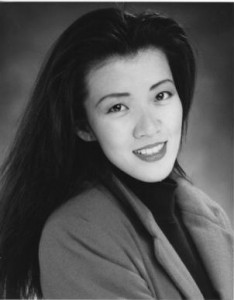 While attending College, Lisa was exposed to the Fashion Industry working as a Part Time Model with the Nadia Modeling agency in Manhattan (NewYork), and Central Casting in Bethesda Md. This experience left a burning desire in her to later pursue a career in Cosmetology.  Lisa worked in the Medical industry as a Medical Assistant for a Urologist, Family Doctor, and would later work as a Dental Assistant (20 years +) in all aspects of Dentistry (Endodonist, Oral Surgery Periodontist etc), in some of the finest establishments in the MD, DC and VA area.  She soon became one of the most sought out Senior Dental Assistants in the Metropolitan area.
 Throughout her career in the Medical field, Lisa attained her Cosmetology, and Esthetician  license, and continued taking extensive advanced classes  and would eventually turn her passion into her full time career.  By working at established Salons in the Northern VA area, privately with her own clients, and for a short while in the Stafford area;  she  had accumulated quite an impressive clientele list.
Lisa brings a refreshing new light to the industry  by combining her incredible attention into detail, ultra customer service skills used in her Medical background,  with her pure Artistic, and Creative side. She pocesses the uncanny ability to envision a Hairstyle or Color  for a particular client  from start to finish, and easily can interpret client requests and enhance them if needed.  Lisa implemented Healthy Hair / Skin practices at Cool Looks Salon Sudio in Fredericksburg, to tend to health of Hair / Skin while performing services, something mostly neglected at other Salons.
Lisa, a Spiritual person truly believes that Divine Intervention  has allowed her this opportunity and is very thankful.  She loves what she does, loves caring for people, and  the challenges associated with this.  She is determined to make Cool Looks Salon Studio a household name, and  the place to go for all your Salon needs in the Fredericksburg  / Stafford and surrounding areas.  We're  puting  an end to Bad Salon \ Hair Experiences!