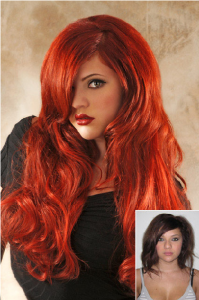 Best Hair Extensions in Fredericksburg | Stafford
There is no question about it; Hair extensions have become one of the most popular hair styling options in the world and can dramatically change your look!  Long luscious hair can transform you from bland to a bombshell in just one visit to Cool Looks Salon Studio.  When you look good you feel good; having beautiful hair will leave you feeling more feminine and more confident than you ever have before.  Technology surrounding hair extensions has evolved dramatically, and  now look more natural than ever. With the right stylist you can have long, sexy hair that no one will suspect it  is not your own.  Natural hair can be extended in length or extended in volume.    New methods mean that not only do hair extensions look better than they used to, but you can now have them applied with only a fraction of the time and fuss that you would have had only a few years ago.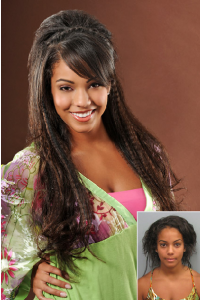 There is a glut of information regarding Hair Extensions present on the Internet, some very informative, although, after you go about doing research you will find that much of the information is conflictive in nature, and can cause the average person a lot of confusion.  One thing that is implied and is an actual fact is that glue, clip, and bead systems are at the lower end of Hair Extension Systems ( and are not healthy for the hair), while the higher quality, safer to hair and longest lasting Hair Extension Systems utilize some type of Fusion process.  Our Fused extensions utlize the finest Hair,  best quality, and most Creative, and experienced Specialists around.
  Advantages of our System:
Extensions are pre-bonded with a unique bonding formula made of organic protein and are designed to have no damaging effects on natural hair when applied or removed by our Certified Specialist.
All the hair is cuticle correct (cuticles face the same way) to avoid tangling.
A large assortment of colors to choose from.  
Very reasonably priced versus other bonded systems.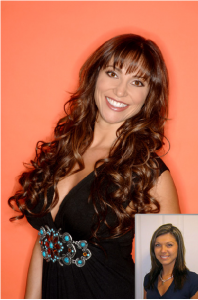 The process of installing Hair Extensions:    
The process begins with a consultation by our Certified Hair Extensions Specialist. During your consultation, we will go over your expectations and decide how long your extensions will be, how many packs of hair you will need, and you will choose a color (or colors).  Your Certified Stylist will have samples of the hair in each color so you will be able to compare, mix, and match.
After your consultation, you will schedule an appointment to have the hair extensions placed.  It may be necessary to freshen up your color prior to your extension appointment.  You can color your hair after the hair extensions are placed, however, the less chemical processing done to the hair extensions, the better.  At the beginning of your appointment, your stylist will wash and dry your hair with a specialty preparation shampoo and conditioner.  Your stylist will start at the nape of your neck and section your hair off into small sections to place each individual piece of hair. As previously mentioned, the process will take 30 to 60 minutes per pack of hair.
Care of your  Hair Extensions:  
Our Hair Extensions, as with all hair extensions, take a little bit more time to care for than natural hair.  It is highly recommended that you do not wash the extensions everyday and use a Sulfate-free variety Shampoo, and Conditioner.  It is necessary to keep the extensions tangle free and brushed every day.  Also, it is recommended to use a specific brush for extensions that is made with loops, rather than bristles to brush the hair at least twice per day (Brush is included when one (1) bundle of extensions are applied).  The extensions can be blow dried, flat ironed, curled, braided, or pinned just like natural hair. 
Will Hair Extensions Damage My Natural Hair, and what if my hair is thinning or damaged:
The Hair Extensions by our Fusion process is perfectly safe for the hair if done correcly .  Our Fusion process uses very low heat on a targeted part of our tool, and minimizes any chance of any heat coming in contact with your own hair. Our Hair Extension Expert is significantly experienced and certified with our vendor's products. 
Our Hair Extensions will make your thin, lifeless, or short   hair look longer, fuller, and thicker.  Overall, it will be much shinier and healthier because due to the fine quality hair we use.  Although if your hair has been damaged by over-processing with highlight / color  or has split-ends and breakage due to  abuse, in some instances you  may need a short waiting period  following our simple procedures so as to  quickly return your  hair to a more healthy state before we reccomend you go with Hair Extensions. 
 We recently have had brash of clients comming in  to our Salon with issues concerning improper Hair Extension jobs done at other establishments.  If  Hair Extensions are done improperly,  or if they are done on unhealthy hair yes,  they can damage your hair, and cause you real hair loss.  
  How Long Do Our Hair Extensions Last?
Our Hair Extensions can be expected to last between 4 – 6 months, sometimes even longer, depending on certain factors like your proper home hair care, the rate of your hair growth, and other factors.
What about Hair Extensions that uses Glue, Tape, Pinched Braids (Hand Tied, Weave-In or Sewn-In), Clip-In or Metal Rings?
Prior to the more advanced fusion techniques, hairdressers relied on Glue, Tape, Pinched Braids (Hand Tied, Weave-Ins or Sewn-Ins), Clip-Ins or Metal Rings to apply on hair extensions.  These applications were painful, time consuming for the client, and not healthy for the hair. 
You may have noticed someone with a bad hair extensions job.  The hair seems to get thicker as it gets longer, and in some conditions, you can even see where the extensions begin.  With our process, this is never the case.  Each individual strand is bonded during the process, meaning it is almost impossible to see where the hair extensions start.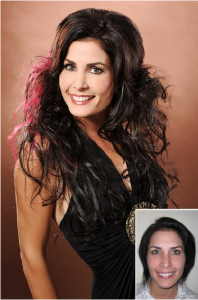 Are Hair Extensions Suitable for Big Occasions?
If there is one day of your life when you want to look perfect, it would certainly be your wedding day.  Women spend a lifetime dreaming of their wedding day; make sure yours is everything you imagined.  With our fusion method, you can achieve seamless extensions that will match perfectly with your natural hair.  Many brides decide to get extensions for their wedding day, whether to achieve long locks, or add volume, or shine to their natural hair.  If you have been considering extensions for a while but hesitated, your wedding is a great opportunity to finally take the plunge.  Imagine admiring your beautiful wedding photos for years to come, made perfect by the hairstyle you have always dreamed of, but never thought you could have.
     Why Cool Looks Salon Studio for Extensions
While  there are many other methods we could partake in,  Cool Looks Salon will only work with the Safest and Best Hair Extension products on the Market.  We will always put your hair first, and never  risk your hair if we find your hair is not healthy enough for extensions.  For more information give us a call at  (540) 786-4639. 
      Click on the following link to pull up our questionaire used in our consultations