The
Most Safe and Effective Organic Microdermabrasion Solution in Fredericksburg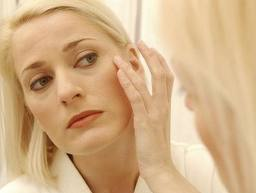 Searching for a remedy to rid yourself of those wrinkles you see starring back at you when you look in the mirror?  Are you spending Hundreds if not Thousands of dollars on the latest creams or lotions in search of the miracle solution and not finding it?  Considering BOTOX injections or Cosmetic Surgery, but are turned off by the cost and also are concerned of the possible side effects?  Consider Cool Looks Salon Studio's Microdermabrasion solution, one of the safest available Microdermabrasion skin care solutions on the market here in Fredericksburg.
 What is Microderamabrasion         
  Microdermabrasion is a progressive and an all-inclusive approach to skin care that is non-surgical, safe and effective, and virtually painless.  Unlike cosmetic surgery and other invasive skin enhancing treatments, which cost thousands of dollars, Microdermabrasion is just a fraction of the cost.
Microdermabrasion can improve or eliminate superficial skin care problems that have occurred over time.  Certain factors such as aging, sun damage, acne, scarring, and enlarged pores can contribute to a rough skin texture and the formation of facial wrinkles.  Our skin rejuvenation procedure stimulates production of a new layer of skin cells that contain higher levels of collagen and elastin.  All said our Microdermabrasion procedure is an effective treatment to improve the appearance of fine lines, wrinkles, brown spots, scars, and acne blemishes.  It can be successfully used on both, light or dark, skin to treat the face, neck, chest, shoulders, arms and hands.
Why Cool Looks Salon Studio for Microdermabasion?  
Cool Looks Salon Studio uses a Medical Grade Dermaglide Microderm Machine, not a home or portable device, which is used by some other establishments.  These home device systems simply lack the power to be effective.  Our machine is also patented to work solely with 100 % pure Sodium Bicarbonate (baking soda).  This new organic process achieves superior results over Aluminum Oxide or crystal-free (Diamond) Microdermabrasion procedures, and each treatment includes a unique relaxing Asian facial massage…the ultimate in stress relief, and effectiveness.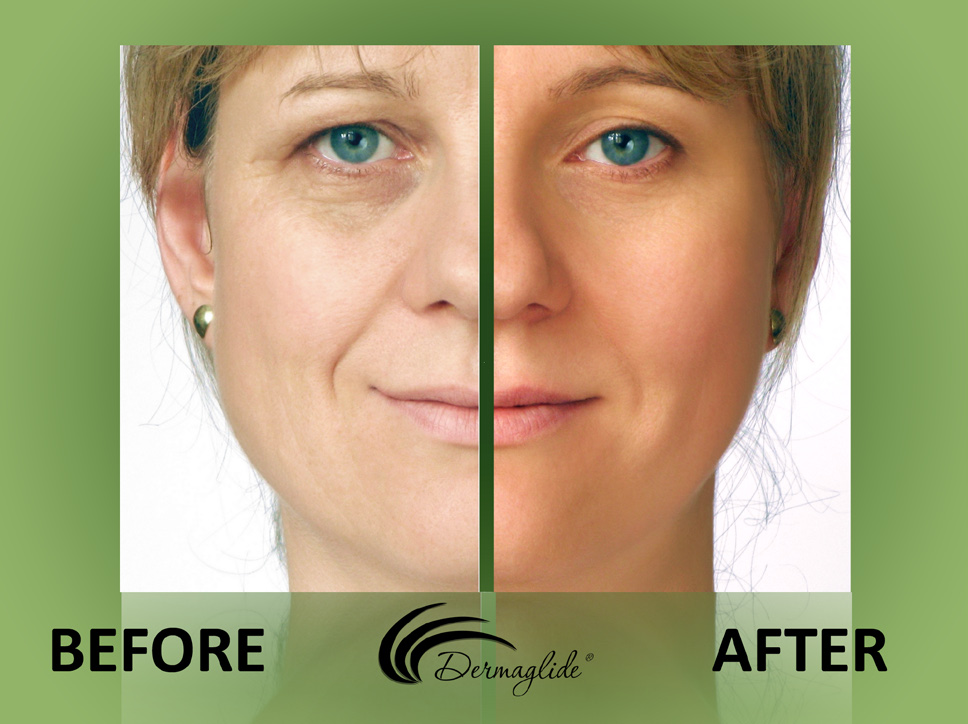 Why Sodium Bicarbonate?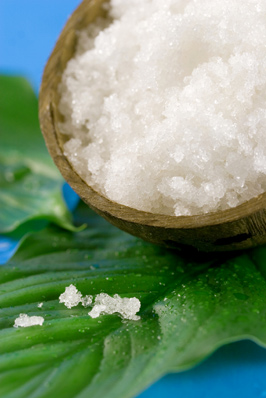 Sodium Bicarbonate is a naturally occurring compound with no known toxicity to humans or to the environment.  Due to its alkaline properties, Sodium Bicarbonate, also known as baking soda, promotes the pH balance of the skin and also acts as an anti-bacterial agent.  Since Sodium Bicarbonate crystals are lighter than aluminum oxide, the same amount of airflow can propel these crystals at a higher rate of speed impacting the skin with greater effectiveness. 
Is Microdermabrasion safe for all skin types?
Microdermabrasion is safe for all skin types and particularly in Asian, Hispanic, and African American, as there is no risk for skin discoloration and restores these skin types to a more youthful, radiant appearance skin. Dark skin can be sensitive to certain resurfacing treatments. Techniques such as Dermabrasion, Chemical Peels and Laser Resurfacing could cause possible damage for darker skin tones because these procedures go deeper into the dermis.
 Benefits of Microdermabrasion:
· Removes dull, dead skin cells
· Visibly smoothes fine lines and wrinkles
· Rejuvenates uneven, rough, sun-damaged skin
· Opens clogged pores and minimizes enlarged ones
· Improves appearance of scars and acne (non-active)
· Reduces age spots
· Stimulates production of new skin cells
· Effective on all skin colors and types
· Gives the skin an overall fresh, healthy-looking glow
· Virtually no side effects
· Normal activities can be resumed immediately
 Summary:
The Microdermabrasion System we at Cool Looks Salon Studio employ is simply the most natural way to evenly and safely exfoliate the skin without the use of chemicals or lasers.  The great advantage of Microdermabrasion over other alternatives is that there are no side-effects, and you are out of the office without any downtime.  Although one Microderm treatment can produce very visible results, after one visit, we recommend a series of our Microdermabrasion treatments of (6sessions) – (10 sessions) can produce fabulous anti-aging results.  Call us today at (540) 786 – 4639 for a free consultation.
*** Each session includes an Asian style therapeutic facial to stimulate bloodflow and assist in Collagen production..***