Keratin\Straightening Treatments
Keratin \ Straightening  Treatments our Brazilian Blowout Alternative.   
 Are you struggling to get your unruly, curly,  frizzy,  poofy hair to style in some kind of order?   Many women are turning to the latest trend and reaping the benefits of  Keratin Hair Straightening Treatments.  Unlike traditional Relaxer treatments which weaken the hair strand by 75 %,  Our totally unique  (completely Formaldehyde-Free) Keratin – Straightening treaments do not damage hair and actually improve hair quality.   These treatments : 
smooth and strengthen damaged  hair strands deep into the cuticle                                                                                                    
coat the outer layer of the hair shaft which adds a brilliant shine and lustre to the hair
straighten the hair for easier manageability
Contain or produce no Formaldehyde during treatments like the majority of the other Brazilian treatments who outright fail to disclose this.
Require significanty less heat than the traditional Keratin treatments so it's much easier on hair.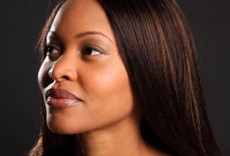 We offer a safe and effective alternative Keratin \ Straightening Solution for the Fredericksburg | Stafford and surrounging VA areas.   
Call us at (540) 786-4639 for additional info.