Damaged Hair Restoration and Repair
Fredericksburg Hair Restoration – Repair Specialists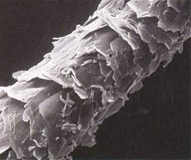 It is surprising to see how many new clients that are consulting us for damaged hair related problems like accelerated hair loss, dry hair, brittle or breaking hair. Aside from health related or hereditary issues, the majority of these problems are contibutable to careless habits like some of the following:             
Coloring hair too frequently                                         
Over-relaxing hair
 Excessive heating of hair
 Combining heat while chemically coloring hair
 Washing your hair too frequently or not enough
 Using  inferior hair products
Unhealthy hairstyles ( Traction Alopecia)
These are just some examples in which you could be unkowingly stressing your hair.   By combining our quality Products, Treatments, with our Strict Guidlines and Procedures, Cool Looks will have your hair on a quick road to recovery.  Stop on by,  or give us a call (540) 786-4639 and one our Consultants (Stylists) will give you a complimentary Full Hair Analysis. We take Damaged Hair Seriously!             
Sulfate Free Products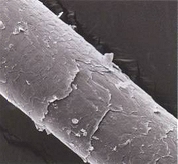 Due to the proven harmful effects of Sulfates to hair, we have discontinued the popular branded shampoos you normally find in the typical local Salons and replaced them with Sulfate Free brands. We were especially awed by one product line which is very popular in the finer Salons of the West coast.   The shampoo product generally costs a few dollars more in price than other shampoos, but actually is more economical because you use much less shampoo per wash than the other shampoos. Other benefits you will experience with the our Sulfate Free products are :               
1. Hair Colorings will last significantly longer      
2. The itchy scalp, dandruff, irratation on scalp will cease to occur.             
3. Hair lustre will increase  dramatically           
We are very confident that once you try our  Sulfate-Free product line you will never look back at the other shampoos, and product lines.  Stop on by and experience , and ENJOY it for yourself!           
Cool Looks Salon Studio
1865 Carl D. Silver Pkwy, #108, Fredericksburg, VA 22401      
(540) 786-4639